A New Year, A Continuing Eruption
Mount Sinabung, a volcano located on the island of Sumatra, in Indonesia, is still erupting.
As one of the 129 active volcanoes in Indonesia, its current
eruption
started in September 2013 and has since erupted over several times a day. The initial eruptions of
ash
and
lava
have escalated into pyroclastic flows that have stretched kilometers out from the flanks of the volcano.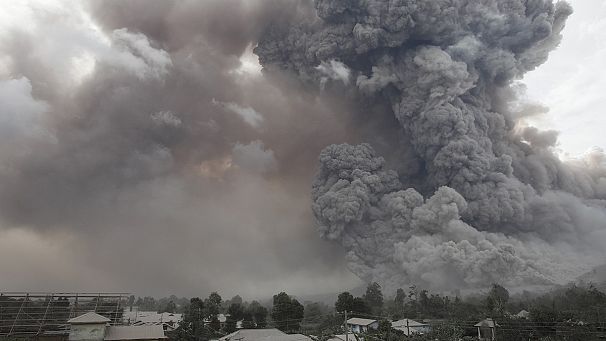 The eruptions have displaced more than 22,000 people and have estimated to have cost almost US$60 million of damage in the surrounding crop lands as of the beginning of 2014. The current evacuation zone has been set by the government at a radius of 5 to 7 km from the volcano.
As part of monitoring the eruption the Center for Volcanology and Geologic Hazard Mitigation has set up a webcam pointed at Mount Sinabung. Check out the live feed here:
Sinabung WebCam